Best Camera for Moms with Toddlers
*This post may have affiliate links, which means I may receive commissions if you choose to purchase through links I provide (at no extra cost to you). Please read my disclaimer for additional details. Thank you for supporting the work I put into this site!
I cannot describe the cuteness of babies enough. With their innocent eyes, chubby cheeks, and an infectious smile, they are adorable. It is no surprise that moms like us click thousands of photographs of their little cherubs in the hope of capturing their precious moments. However, the cuteness of your toddlers needs a good camera to be captured in all its glory.
A good camera is necessary so that you don't miss out on those moments with your child that will not be repeated. Toddlers are quick! Ideally, your camera should have a fast autofocus function and a quick shutter-response time.
Additionally, you will want to make sure the camera you choose has all of the features you need for your most common photograph situations. There are many options available like being able to select the focal points and settings that enable higher sensitivity in low light. Flash control and image stabilizations are some additional desirable features.
There is quite a staggering variety of cameras in the market, and moms are already riddled with so many choices. This is why this guide will help you to choose the best camera to capture the most priceless moments of your child's growth and development.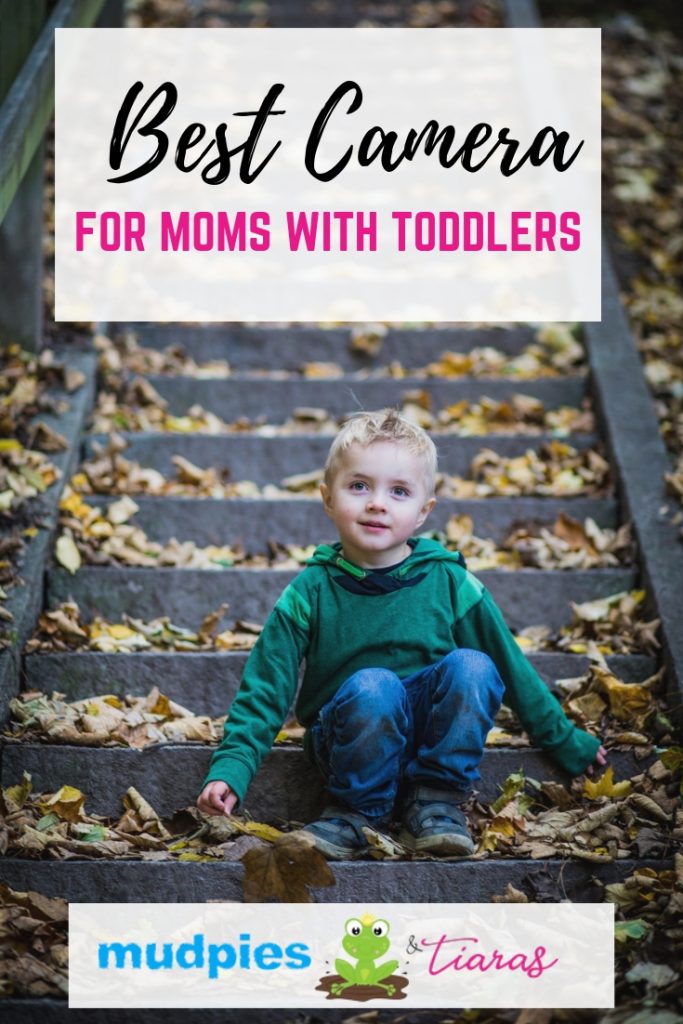 Best Entry Level Point and Shoot Camera
The first category of cameras that I am going to talk about are the basic yet fantastic point and shoot cameras. As the name suggests, these cameras only require you to point the lens at the subject and click.
These cameras are quite compact in size and have user-friendly features that make them extremely popular with parents. For example, they have high zoom function and have a fantastic autofocus ability. Their diverse settings allow you to take pictures effortlessly, even in low light conditions. These qualities make them the best camera for moms with toddlers.
Within this category of cameras, you will find a huge range of products. While the starting price range is really low, I recommend going for a higher priced point and shoot camera that has more features. Honestly speaking, because the average smartphone these days has some great camera functions, those low-priced point and shoot cameras are not really any better than your cell phone.
The most renowned brands in point and shoot photographic equipment are Canon and Sony. Both the companies offer some fantastic point and shoot cameras that are very easy to handle and the quality of pictures is also excellent. Of course, the quality of photographs clicked on DSLR or mirrorless cameras are much better, but point and shoot cameras give you more than average quality of pictures, certainly far better than your smartphone. Best of all they should be able to fit easily in your purse or diaper bag.
To recap the features of Point and Shoot Cameras
Pros
Lightweight, small profile makes it very easy to grab and go and always have with you.
Higher quality cameras offer more features than most cell phones.
Lots of available features that emulate DSLR cameras depending on the brand you purchase.
Cons
Not as many accessory options as with DSLR.
Reduced options for manual control when compared to DSLR
Point and Shoot Camera Options to Explore
Canon PowerShot ELPH 180 20 MP Digital Camera
BUNDLE INCLUDES: Canon PowerShot ELPH 180 20 MP Digital Camera (Red) with SanDisk Ultra 32GB 80MB/s SD Card, Koah Canon NB-11L Rechargeable Replacement 1400mAh Li-ion Battery Rapid Travel Charger for Canon NB-11L Battery and Focus Camera Accessory Bundle for Large Point and Shoot Digital Cameras
Canon PowerShot SX530 Digital Camera
This Beach Camera Exclusive Bundle Includes Canon USA Warranty
Canon PowerShot SX530 HS 16MP 50x Opt Zoom 1080p Full HD Digital Camera (Black)
Includes 32GB High-Speed SD Memory Card, Deluxe Camera Bag, Extra Battery
DSLR Cameras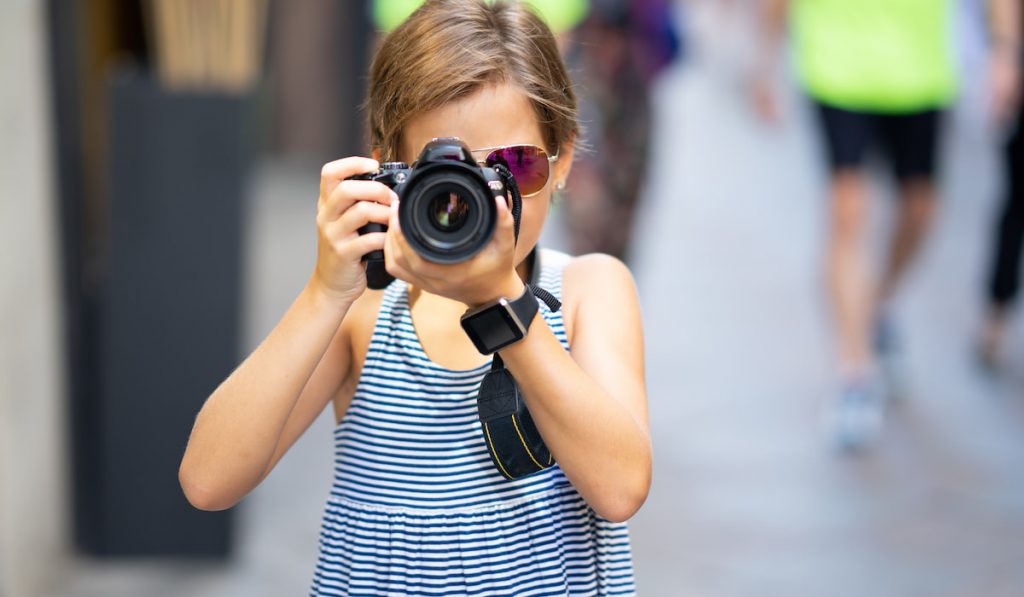 DSLR, or the big-daddy of cameras are on the wish-list of many amateur photographers. This is because of the impeccable quality of photographs that can be taken by these cameras. Add to it the fact that these cameras have tons of features that enable you to take pictures in low light, bright light, outdoors, indoors, and everywhere else.
However, the downside is that they don't come cheap. If you start checking out the features and price of DSLRs, you will see a great fluctuation. Needless to say, the higher priced models are absolutely fabulous in all photographic respects, but they also come at a steep price.
You might want to check out the starting range, or the beginner's DSLR cameras that have a good balance between their picture quality and pricing. Keep in mind that photographing children will give you very little, if at all, time to change the settings and so you need a camera that is intuitive and allows you to take quick shots. Yet another thing to keep in mind is that your DSLR will stay with you for a long time. While economy should be a consideration for your first DSLR purchase, it is advisable to consider buying a model that has features that may be useful to you later as well.
In a nutshell, the advantages of buying a DSLR are amazing photograph quality, removable lens, amazing video quality, sturdy material, and an impressive list of features. Keep in mind, though, due to the size and weight of these cameras, you are much less likely to carry this camera around as an everyday type camera. Most often, you'll find yourself using this camera for planned photographic events like birthdays, portrait shoots and trips to the zoo.
This camera is a great secondary camera to your everyday point and shoot. Here is a summary of the pros and cons:
Pros
Very high quality portraits.
Lots of features for low light, manual and auto focus, etc.
Interchangeable Lenses
Cons
Heavy, bulky to carry around
High learning curve to use all the manual features.
Can be very pricey depending on how many lenses, accessories, etc you want.
Digital SLR Camera Options to Explore
Sale
Nikon D5300 24.2 MP CMOS Digital SLR Camera
24MP DX-format CMOS sensor with no optical low-pass filter
39-point AF system with 3D tracking and 3D matrix metering II
5 frames per second continuous shooting
ISO 100 – 12800 (Expandable to 25600)
Mirrorless Cameras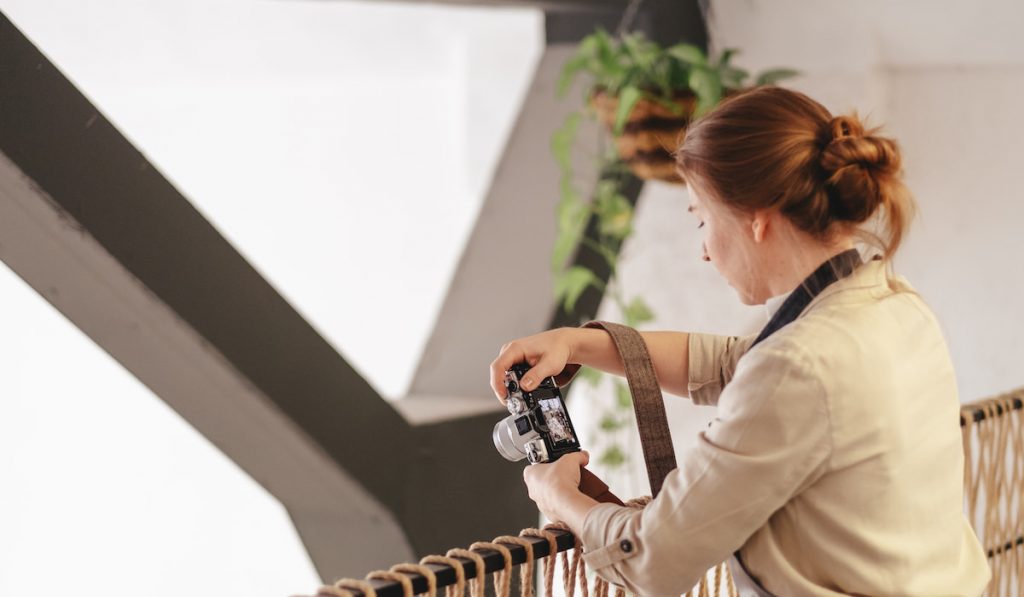 Mirrorless cameras are creating a buzz in the world of photography. This is because of their stark differences form DSLRs in terms of construction, but high similarity with them in terms of picture quality.
As their name implies, mirrorless cameras are devoid of the optical viewfinder and the reflex mirror. The imaging sensing device in a mirrorless camera is always exposed to light. You get a preview of the photograph in its digital format on the electronic viewfinder or the rear LCD screen.
Technical jargon aside, even though mirrorless cameras take amazingly perfect pictures, they are much less bulky than DSLRs. Therefore, mirrorless cameras are more compact and portable than DSLRs.
This could be an important consideration because when taking toddler pictures, you need to move a lot. Also, a mirrorless camera is less restrictive if you like to take your camera along on your vacations and outdoor activities. This is when you might find DSLRs a bit restrictive because of their bulkiness but mirrorless cameras are a great alternative.
So, summarizing the key features of mirrorless cameras:
Pros
They take excellent photographs
Much lighter than DSLRs
Have a list of useful features and come with interchangeable lenses
Cons
They are also expensive, especially if you have to purchase additional lenses
Their battery life is not as great as that of DSLRs.
Mirrorless Camera Options to Explore
Fujifilm X-T20 Mirrorless Digital Camera
24.3MP X-Trans CMOS III APS-C sensor with no low-pass filter and X-Processor Pro
5.0Fps Live-view shooting, start-up time of 0.4sec., shutter time lag of 0.050sec. And shooting Interval of 0.25sec
Sony Alpha a6000 Mirrorless Camera Bundle
Bundle Includes: Sony Alpha a6000 24.3MP Mirrorless Digital Camera with 16-50mm OSS Lens, 55-210mm f/4.5-6.3 OSS E-Mount Lens, 128GB Memory Card, 40.5mm 3-Piece UV, CPL, FLD Filter Kit, Battery and Dual Charger Pack, Photo, Video, and Art Software Suite v4.0, Camera System Gadget Bag with Accessory & Cleaning Kit and 10-Inch Spider Tripod
Considerations for Your Next Camera Purchase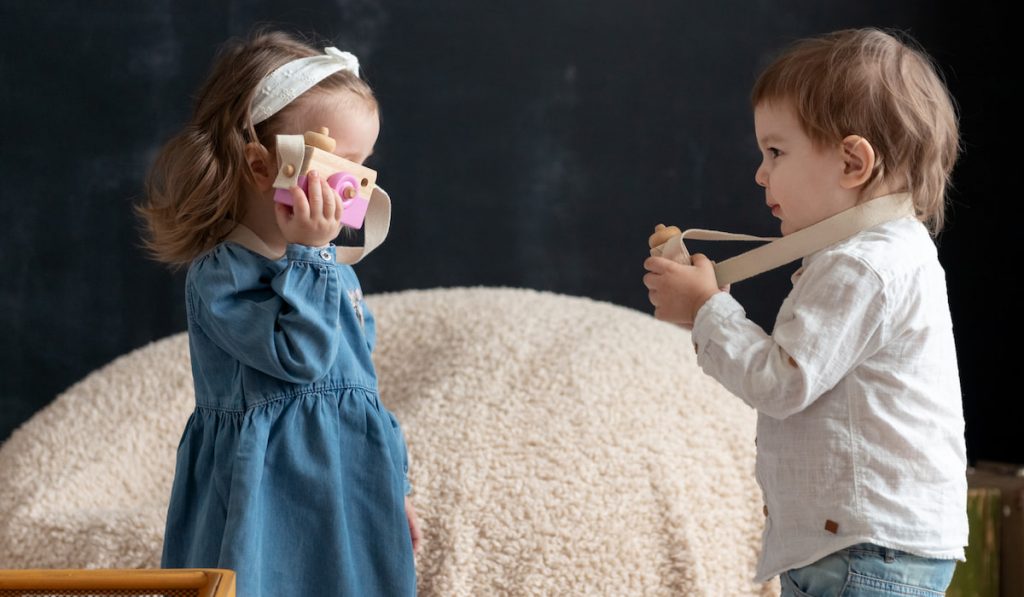 Now that you have a fair idea about the types of cameras available in the market and the technical specifications, advantages, and disadvantages of each, you should consider the following aspects before your next camera purchase:
How much money do you want to spend?
Of course, this remains the top consideration before any purchase. Because different types of cameras come for a different price, it is important to determine your expenditure range first.
There are many things to consider here:
How long do you plan on having this camera?
What is the cost of not having it? Can you use your new camera to DIY your "professional photo shoots" for your children?
What can your budget reasonably afford?
Are you looking for compact cameras?
Does a compact camera make sense? Some moms prefer to have a compact camera for travelling because they don't want to carry a heavy camera hanging around their neck all the time.
If you have a really good cell phone, like the newest Apple or Google phone, that may be sufficient for every day photos so a DSLR or mirrorless camera may be the best "upgrade" or alternate camera.
How much will you use the camera?
Yes, we all think that we will be clicking thousands of pictures with our new cameras, but we all know the reality. Each type of camera has its own pros and cons. It is up to you to decide what your top preferences are when it comes to your camera.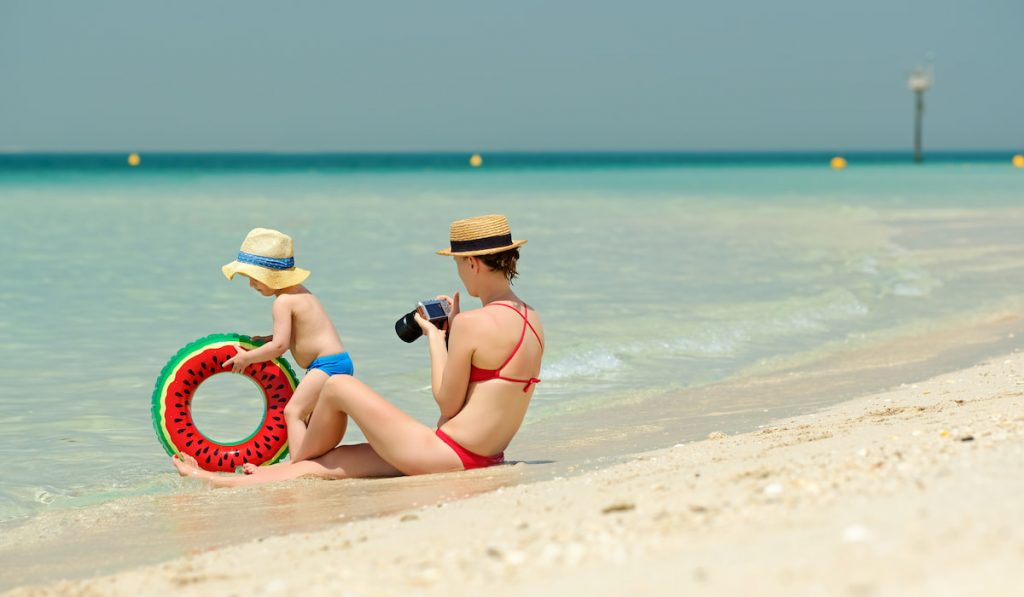 Conclusion
We think the best camera for moms with toddlers is the one that fits your budget and that you will use consistently. Before making a camera purchase, it is a good idea to check out some online reviews. We've tried to only include cameras with 4+ stars in the product lists we've shown above.
With these considerations in mind, you will be able to select the camera that best suits your needs and gives you some precious photographs of those fleeting moments and capture memories of your child you'll be viewing and reviewing for years to come!