Frozen Meals for New Parents: 7 Quick Ideas
*This post may have affiliate links, which means I may receive commissions if you choose to purchase through links I provide (at no extra cost to you). Please read my disclaimer for additional details. Thank you for supporting the work I put into this site!
Childbirth and a few weeks (or months) post-partum are quite challenging for new parents. No first time parent is every fully prepared, regardless of how many parenting books you have read or what you see online. Preparing some frozen meals for new parents can help ease them through the transition of having a new baby. It gives them one less thing to worry about while still managing the day to day aspects of life.
New parents are busy enough. They have to learn how to manage the baby's erratic sleep cycles, solve feeding challenges that are inevitable and deal with the sleep deprivation that comes as a free gift with parenthood. New parents often find very little time for managing their house and their life.
Freezer meals are a great way to eliminate some of the stress of being a new parent. These ideas are great for anyone whether you are an expectant parent waiting for the arrival of your little one, or a friend or family member trying to help out as much as possible. Frozen meals are a great thing for new parents to have on hand.
There are some healthy and tasty food items that can be prepared and frozen well-ahead in time and consumed whenever you want. The clear advantages of such frozen meals for new parents are:
They save a lot of time. If you have a ready to heat and eat meal in your freezer, you won't have to spend any time in cutting, cooking and simmering. Frozen meals give new parents the ultimate luxury of some free time! Many recipes can go straight from the oven to the freezer.
These frozen delights are tasty. You shouldn't think that frozen meals cannot score high on taste. Some such meals are just as tasty as the ones you cook fresh. Try them out to believe it.
They are healthy. New parents shouldn't compromise on nutrition because they definitely need it. Some frozen meal recipes are just as wholesome and nutritious as their fresh counterparts.
These frozen meals do not need to be boring. You can prepare these meals in a variety of flavours and add variety to your plate and palette every time you heat a new frozen meal.
You probably already knew why it is a good idea to prepare frozen meals, so let's get down to some ideas to cook. These are some really amazing frozen meals for new parents that are not only time-saving, but also healthy and tasty.
Homemade Frozen Waffles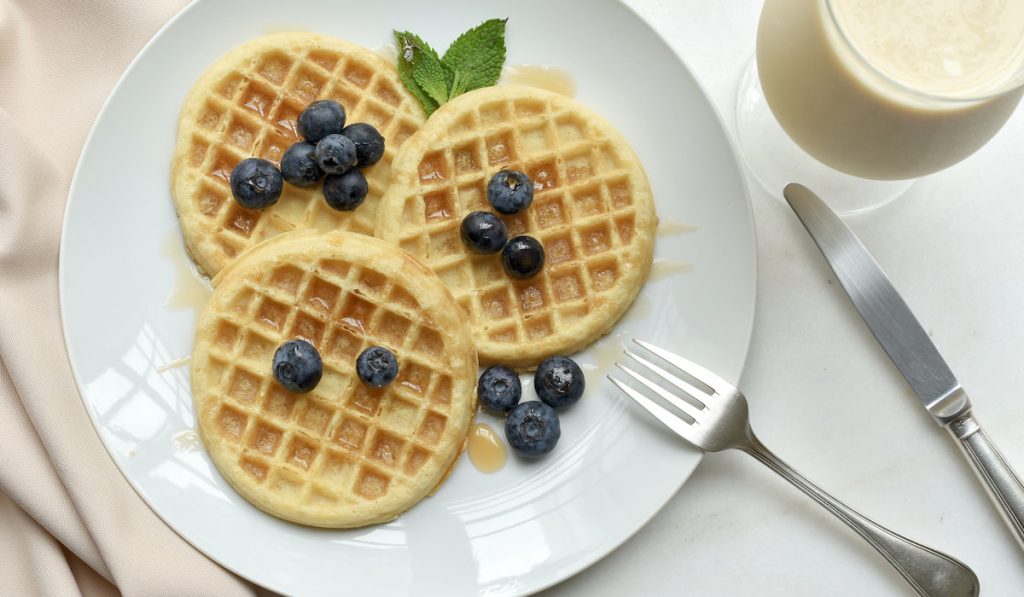 Nothing beats the aroma of freshly cooked waffles in your kitchen. It instantly brings back so many childhood memories. Well, as a new parent, you can still recall such glorious moments from your childhood with these frozen waffles.
Waffles are a great item to use as make ahead freezer meals. Any standard waffle recipe will work. Once they are cooked, let them cool, and stack them in a freezer bag. I recommend separating them with wax paper sheets to avoid sticking. Your future breakfast is ready to go to the freezer. Just pop them in the toaster and you have a quick and easy breakfast any new parent should appreciate..
P.S.- You may choose to make whole-grain waffles in place of the regular ones and add more fiber to your breakfast for no additional time.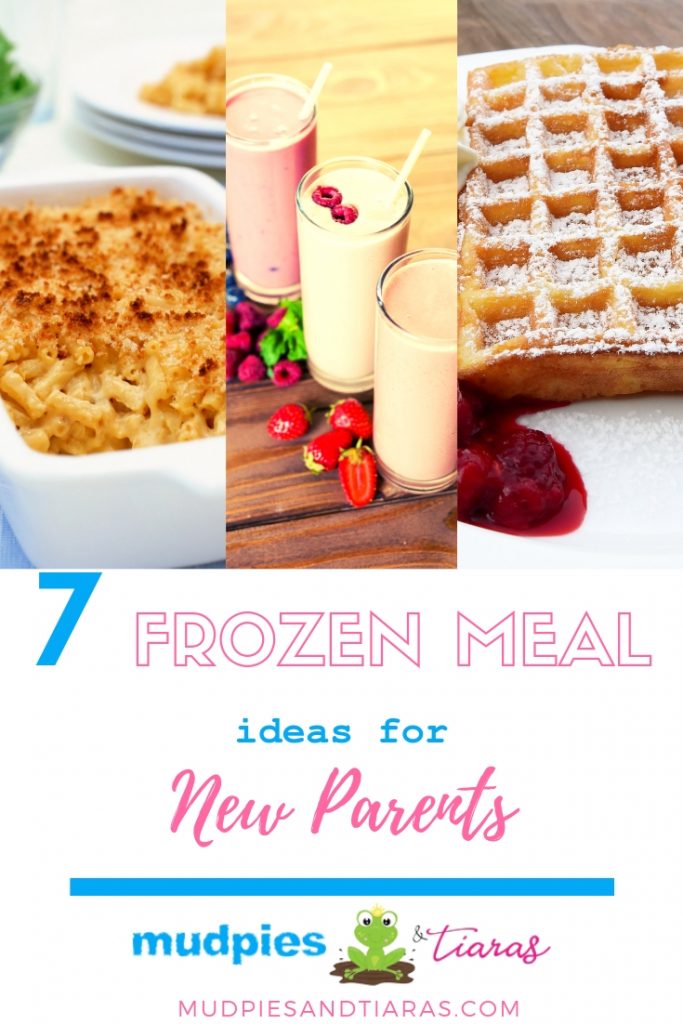 Healthy and Hearty Vegetable Minestrone
When it comes to soups, different people have different preferences. However, one soup that is likely to be on everyone's 'approved' list is minestrone. Needless to say, it is also one of the healthiest options around.
All you have to do is to prepare the base by sautéing onions, garlic, and celery. Once that is done you add diced tomatoes, tomato puree, cheese and beans. Mix everything and store in freezer bags without excess air inside.
When then new parents  feel like having a piping hot bowl of minestrone, cooking takes just a few minutes. They simply thaw this mixture, add vegetable broth and cook until hot. It is really one of those meals that are 'heat-and-eat'.
Recipe Idea
The Yummy Spanish Rice Casserole
The best thing about this dish is that you can make it with left-over rice as well. The great thing about a casserole is that there are so many vegetable options available. It gives you the freedom to omit the ones that you don't like.
You just have to brown the ground beef until it completely loses its pink colour. When cool, put it in a freezer bag. In another freezer bag, put diced tomatoes, tomato sauce, cooked rice, diced onions and green pepper, sliced olives, minced garlic, basil, oregano, parsley, salt and pepper. In the third freezer bag, add grated cheese and seal the three bags, freezing them together.
For cooking, thaw the bags and pour the casserole in a baking dish. Sprinkle cheese generously and bake at 350 degrees for 35 minutes. That's it!
Recipe Ideas
Savoury Sweet and Sour Meatballs
This meal is one of the rare recipes that involve freezing completely cooked meatballs. Yet, it does not alter the taste of the re-heated preparation.
You have to prepare the meatballs and the sauce separately and freeze them. On the day of cooking (or rather, heating), you simply mix the contents of the two bags.
Meatballs can be prepared by any standard recipe. Most commonly ground beef is used but pork or turkey are also options. Usually some combination of bread crumbs, eggs, red pepper, milk, onion, and salt will be needed as well.
The sauce may be prepared by a tested recipe or one from the internet. Basically, you will add vinegar, honey, soy sauce, and cornstarch. These meatballs go with rice and sautéed vegetables that can be prepared fresh.
Recipe Ideas
Quick and Easy Chicken Spaghetti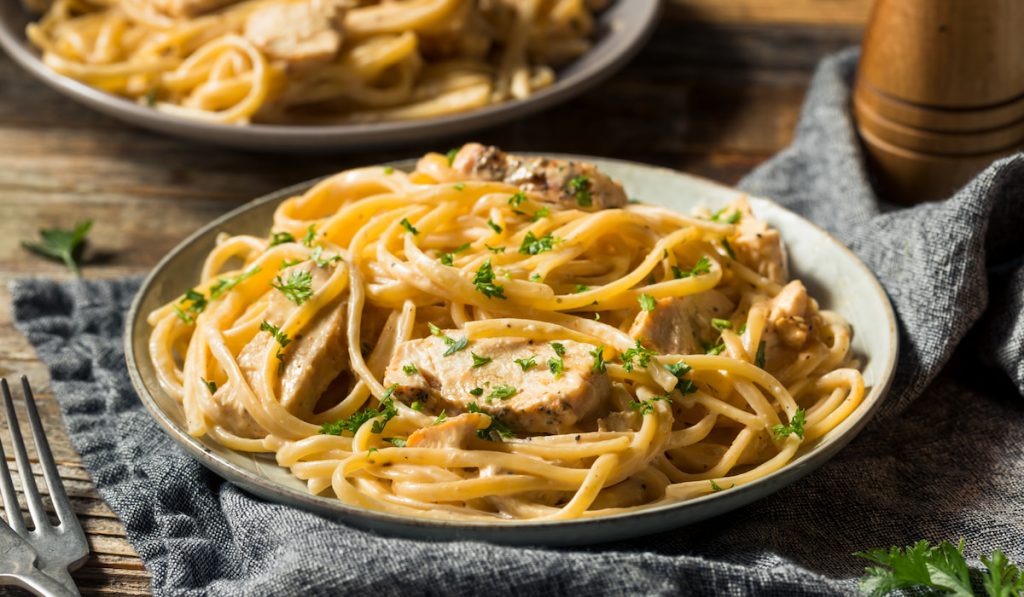 This yummy meal is loved by all members of the family. You simply have to boil spaghetti in chicken broth until al dente. Drain and keep aside. Chop green peppers, red peppers, onions and parsley, add grated cheese and minced chicken breast, and mix well.
Combine with the spaghetti and sprinkle with salt and pepper. Put the mixture in a freezer safe container and freeze. You just have to bake it fresh before eating. That's all!
Recipe Ideas
Never heard of chicken spaghetti. I swear it is a thing! Check out these awesome recipes:
Wholesome Smoothie Packs
For days when the new parents are not craving for a full meal, or when they want to have something more healthy than usual, frozen smoothie packs are something really nice to have on hand in the freezer.
To make them, you simply have to wash the veggies well and cut them and the fruits finely before putting them in freezer bags. That's about it. You only have to blend them together with milk or water when you want to have your favourite smoothie.
Recipe Ideas
The Timeless Classic- Macaroni and Cheese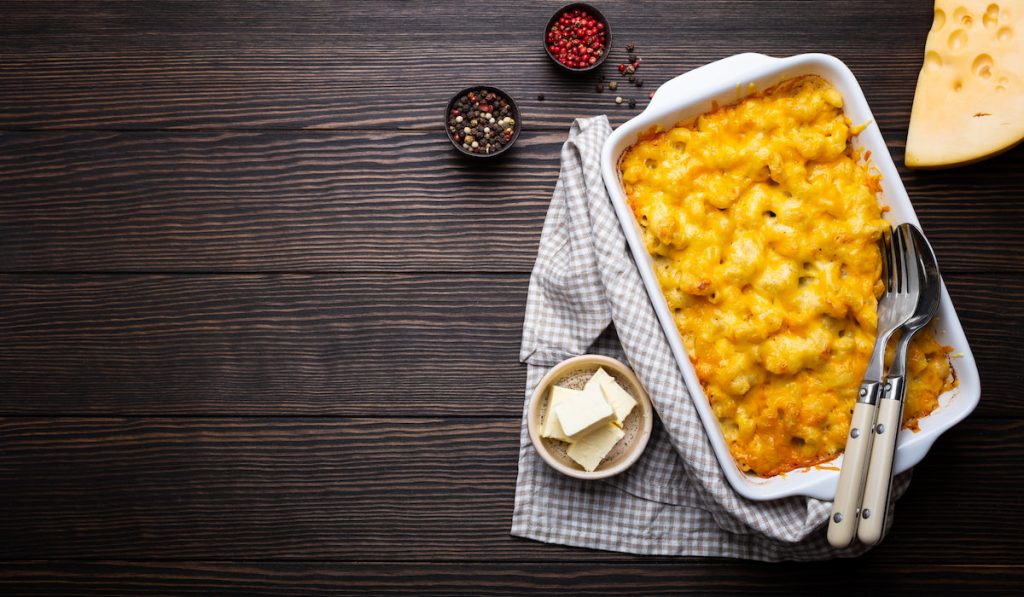 Along with all those nutritious and healthy meals mentioned above, new parents also deserve to let their taste-buds falter a bit towards the timeless mac and cheese.
If you feel that it is not-so-healthy, just add butternut squash purée to add an instant dose of vitamins. We all deserve to treat ourselves with lip-smacking delicacies once in a while.
Recipe Idea
Frozen meals for new parents are truly blessings in disguise. The ideas given above are just the tip of the iceberg. Once you get used to preparing these dishes, you will realize that they have the perfect taste. So, which one are you going to try? Share your recipes and experiences with us.