The Best Deviled Egg Recipes
*This post may have affiliate links, which means I may receive commissions if you choose to purchase through links I provide (at no extra cost to you). Please read my disclaimer for additional details. Thank you for supporting the work I put into this site!
Are you planning that perfect baby-shower, or office get-together? Are you stuck in a rutt over deciding on the best finger-snacks, that everyone will enjoy? Deviled eggs are always a crowd pleaser, and are simple, and easy to make. Modern internet provides hundreds, maybe even thousands of recipes for you to choose from, so how do you decide on the best, most tasty one?
Look no further! We did some digging for the top three best deviled egg recipes, available on the internet. Based on the list that we have compiled, you can rest assured that your deviled eggs will be the talk of the party!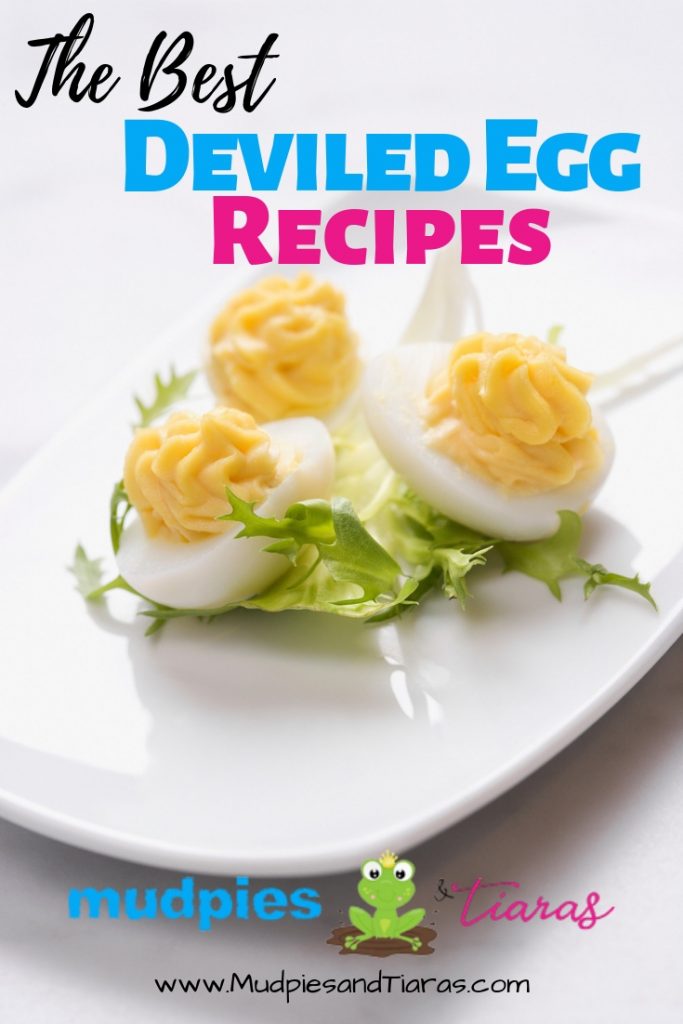 AllRecipes.com
This recipe is first on our list, for being first on Google's list. Since Google bumps the most relevant information to the top of your search results, this recipe's ranking says enough about its delicious content!
These "Classic Savory Deviled Eggs" take as little as 20 minutes to go from the recipe book, to the table. Having received 162 five-star ratings, user reviews praise this recipe for its simplicity. There really isn't a better option if you are looking for a fast, and simple, yet tasty deviled egg recipe.
NY Times Cooking
The New York Times is one of the most reliable go-to sources on the internet. However, this tantalizing recipe did not simply make this list because of the source, but rather for maintaining a 5-star rating out of more than 800 reviews! Now, that's impressive to say the least.
This is also quite a basic recipe, with a "spicy" twist. It consists of the basic ingredients involved in your classic devilled eggs, but it comes with a touch of Tabasco. So, if you are looking for a quick, and easy recipe that will spice up the snack table, this recipe is definitely the way to go. For the full recipe, simply follow this link: https://cooking.nytimes.com/recipes/6866-classic-deviled-eggs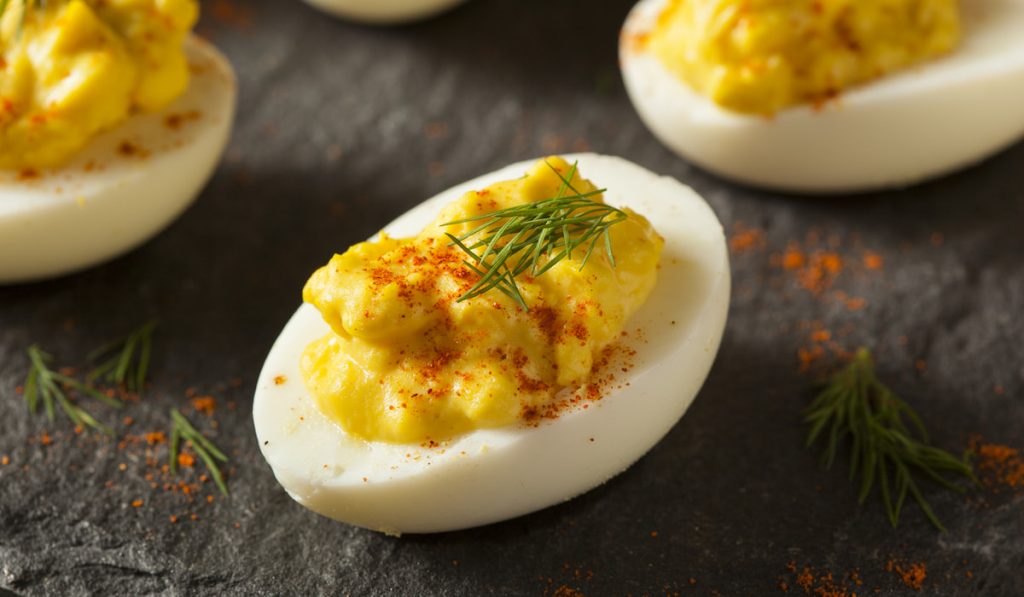 GourmetFoodWorld.com
Now, this recipe is for those creative cooks who don't mind spending a little bit of extra time, and going the extra mile to create a spectacular dish. This recipe made the list due to its interesting combination of ingredients.
It consists of everything yummy, from avocado, to bacon, and caviar, making it the ideal dish for those gourmet chefs who are looking to add the "wow-factor" to their dish.
The only downside is that this recipe takes a total of 60 minutes to be ready for enjoyment, so it's best to be sure that you have some extra time on your hands when preparing this recipe. For the full recipe, simply follow this link: https://www.gourmetfoodworld.com/deviled-eggs-recipe-15700
Conclusion
The internet is the world's largest cookbook that caters for any budget, preference, or event. This list is compiled of three carefully selected deviled egg recipes for any occasion.
Are you short on time? Then, try AllRecipe.com's quick, and easy, classic deviled egg recipe?
Are you looking to add an interesting twist to your deviled eggs, without going over board? The NY Times' recipe allows you to keep it simple, while adding a spicy twist to your dish.
Finally, for all those go-getters who want their deviled eggs to make an impact, GourmetFoodWorld.com's recipe comes with all the interesting ingredients that you need to leave your mark. So, what are you waiting for? Choose your perfect recipe, and start cooking!